If you're playing time and time again on the slot machines, only to never win a penny, you're probably just about ready to throw in the towel.
We can't blame you, either – after all, we're all playing to win, so when the odds are never in your favor, you're probably wondering if there's much point carrying on.
However, jackpots are there to be won, and many people just like you have walked away from their games BIG winners.
Sure, it may not happen to every person who places a bet on the slots, but the chance is still there, and you'll never be in with a chance if you don't play!
If you need a little motivation to carry on with your slot machine games, we've compiled this list of some of the biggest slot machine wins in history. Who knows, you could be the next name on this list…
Has Anyone Ever Won A Slot Machine Jackpot?
Yes, they have – and more than once!
Over the years, there have been countless jackpot winners on the slots, and some have walked away with some absolutely mind-blowing amounts of money, including up to $40 million… pretty crazy, right?
Even if we forget the big bucks for a minute, people still win much smaller amounts of money all the time.
The exact odds of winning a smaller amount on a slot machine vary between machines, but somewhere in the world, people are scooping up wins every single day.
So yes, every time you place a bet on the machine, you're in with a chance of being added to this infamous list of winners – some of whom have won bigger prizes than you can imagine.
The Biggest Slot Machine Wins, Ever
When we talk about slot machine wins, though, no one ever wants to hear about the small wins.
Let's be honest, most of us are only playing because we want to be in with a chance of winning those super juicy jackpots… so, just how much money have your fellow slot machine players won in the past?
Well, some of these figures might just blow your mind…
1. $39.7 Million – Last Vegas
That's right, casino central has made some players VERY happy. In 2003, one Vegas gambler decided to try their luck on the Megabucks slot machine (see also "What Was The First Slot Machine In Las Vegas?").
After putting $100 worth of bets in, they walked away with an eye watering $39.7 million. Not a bad return of investment for a game, right?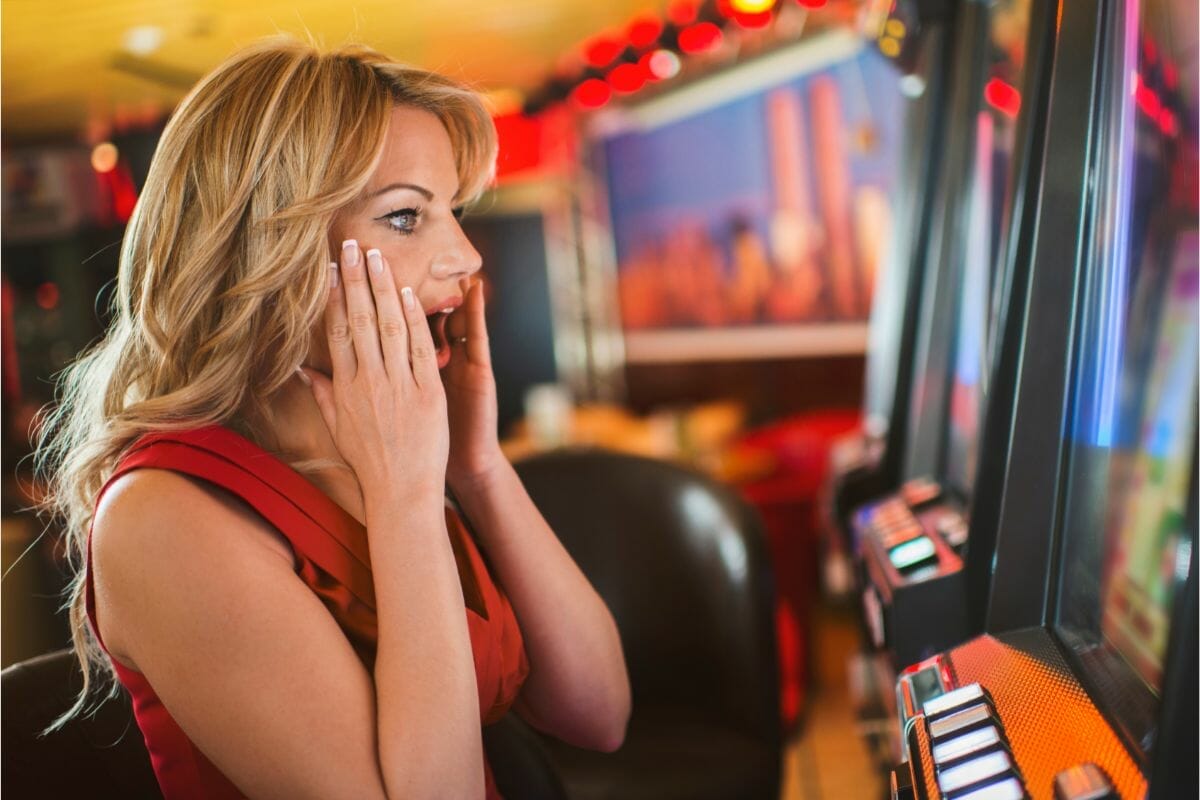 2. $35 Million – Las Vegas
At the rate these wins are going, it certainly seems like Vegas is the place to be… In 2000, Cynthia Brennan managed to scoop another multimillion-dollar prize on the Megabucks slot, and she walked away from her innocent slot machine game a millionaire.
Unfortunately, though, Cynthia was unable to make the most of her jackpot, when she became the victim of a serious car crash just a few months later, which left her paralyzed for life.
3. $27.6 Million – Las Vegas
Yes, that's right, Vegas came through for some lucky players once again, when an incredibly lucky retiree spent $300 on a slot machine and came out a winner.
Like our other winning players, she took her chances on the infamous Megabucks machine, and left the casino a multimillion-dollar jackpot winner, with $27.6 million in the bank! Dreams really do come true.
4. $22.6 Million – Las Vegas
In 2002, slot machine player Johanna Heundl entered a Las Vegas casino with a small amount of cash, bet just over $100, and walked away a multimillionaire…
Can you guess which machine she got lucky with? That's right, the Megabucks! At the time of her win, Heundl was 74 years old, and she won this breathtakingly large jackpot just before breakfast… talk about a light day's work!
5. $21.3 Million – Las Vegas
Yes, it's another big win for a lucky Vegas gambler… this time, a business consultant took their chances on a Megabucks slot machine in Caesars Palace, and boy, did their luck pay off.
The 49-year-old bet just $10 (that's right, $10!), and walked away from the casino with .3 million dollars (see also "What Happens If You Win A Million Dollars At The Casino?").
This win also just goes to show that you don't have to bet into the hundreds to bag a big win, even a small amount will improve your chances… After all, you have to be in it to win it!
6. $21.1 Million – Las Vegas
Do you believe that scooping a jackpot win on the slots is just a one-off? Well, this story may make you think twice… Elmer Sherwin won a massive $21.1 million while playing on the Megabucks slots…
What's so amazing about this story, though, is that she'd already won big on the machine before!
With her previous win, she managed to bag a staggering $4.6 million, giving her a total Vegas win of $25.7 million dollars! That's one lucky lady!
7. $17.3 Million – Henderson
No, you don't HAVE to be in Vegas to win big, but it definitely helps… While visiting the M Resort in Henderson, one lucky lady walked over to the Megabucks machine and decided to use her free credits to play.
To her surprise, her free credits managed to scoop her a life-changing prize of $17.3 million! So, if you've got any free credits lying around don't forget to spend them… they could just make you a multi-millionaire!
The Bottom Line
No, slot machines are just some cruelly rigged game that's designed to take your money, without ever paying out.
Although your chances of winning big on a slot machine are low, they're never zero – and these real winners are just a handful of lucky people that prove you have EVERY chance of winning big, but only if you play the game!
So, what are you waiting for? That juicy slot jackpot could be yours for the taking…